Broadmoor World Arena Information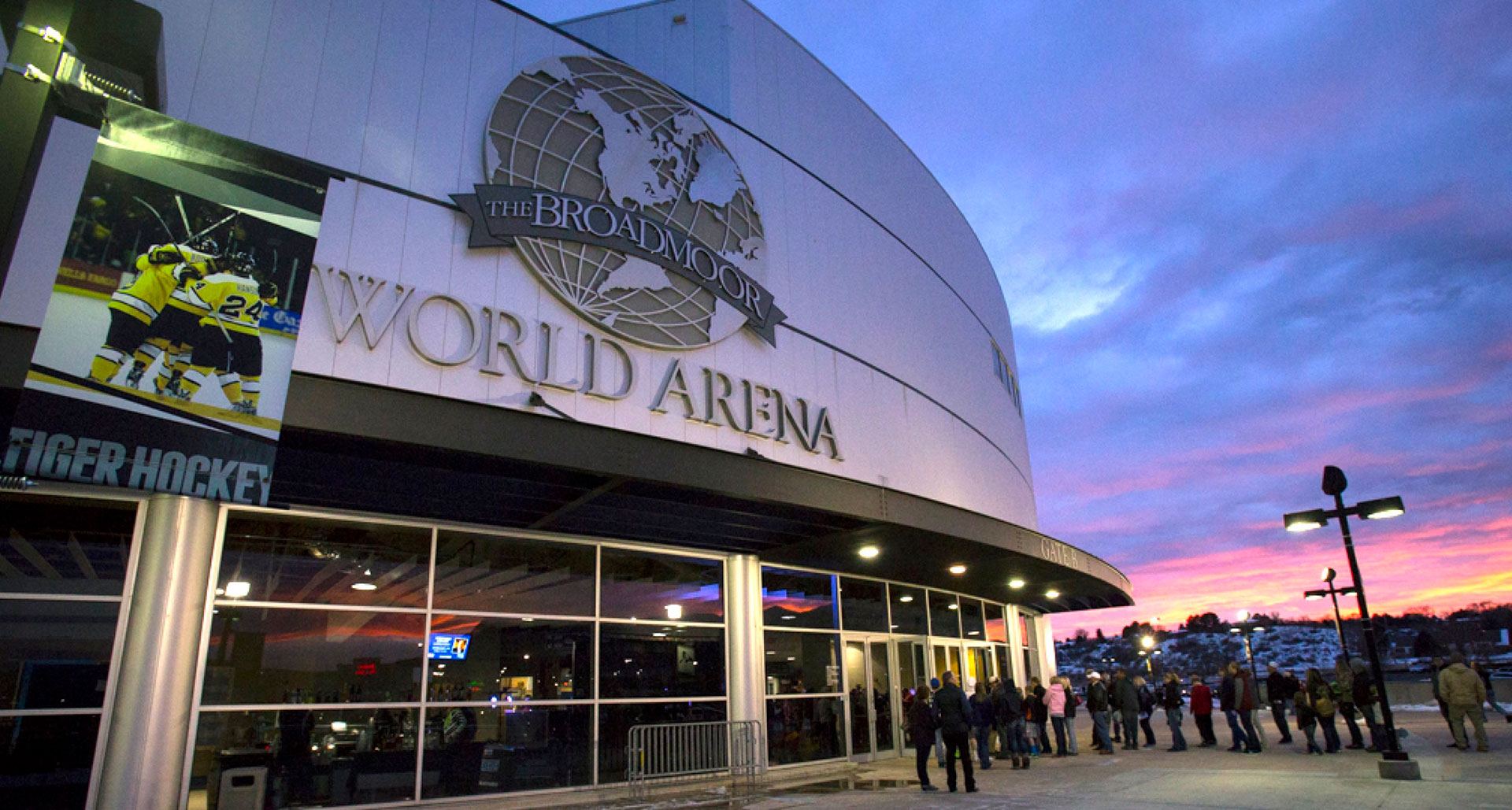 About
The Broadmoor World Arena has been providing world-class events for the past two whole decades, giving plenty of memorable evenings that will last a lifetime.
Situated in Colorado Springs, the Broadmoor World Arena is often a popular setting to experience family events as well as concerts and sporting events.
The venue first opened it's doors back in 1998 and has developed throughout the years ever since in both it's seating capacity and legacy. This multi-purpose arena features a floor space of 19,500 with added space of 2,000 seats in the floor area. With it's impressive status many music and sports fans travel far and wide to come and be part of an event at the Broadmoor World Arena.
As well as the main venue space, the Broadmoor World Arena also has it's own Ice Hall which is transformed when hockey and figure skating events take place. The Ice Hall is also acts as a U.S. Olympic Training site and is home to the Broadmoor Skating Club.
This exciting venue has most recently progressed to become the home to the established Penrose Club, run by the founder of the famous Broadmoor Hotel – Spencer Penrose. This elite club gives the opportunity for event attendees to become a member and recieve incredible benefits for doing so.
If you become a member of the Prenrose Club, you will gain access to the very best seats in the house, as well as impeccible dining and of course an in seat service as well as entry into the Broadmoor Suite which overlooks the entirety of the arena floor.
With hundreds of previous events at the Broadmoor World Arena, it's clear to see that it is often the number one place to visit in Colorado. The venue holds a steady and praised reputation for providing a world-class experience for anyone that enters its doors.
Address
The Broadmoor World Arena is located at:
3185 Venetucci Blvd, Colorado Springs, CO 80906, United States
Contact
If you wish to contact the venue directly, you can do so at:
Phone: 719-477-2100
Fax: 719-477-2199
Additional links for The Broadmoor World Arena:
Ticket Policy:
Read ticket policies and important authenticity guarantees for any tickets purchased via this site.
Seating Map:
Check out the The Broadmoor World Arena seating chart and view different seating options.
Parking Information:
Read more about parking at Broadmoor World Arena and driving to the venue.